Need something notarized?
Get your documents notarized with an online notary in 15 minutes

Trusted Online Notaries Available Now
Wherever you are, whenever you need them
$ 25 .00
Single document online notarization with one notary certificate
+$6 for additional seal
Request online notarization now.


Secure

We use a 2-steps verification process to insure safety and legitimacy of every online notarization

Full Service
The platform provides a full online notarization service.

Trusted
All of our notaries are vetted and certified

Money Back
We offer you 100% guaranteed money back. No questions asked
How does OneNotary work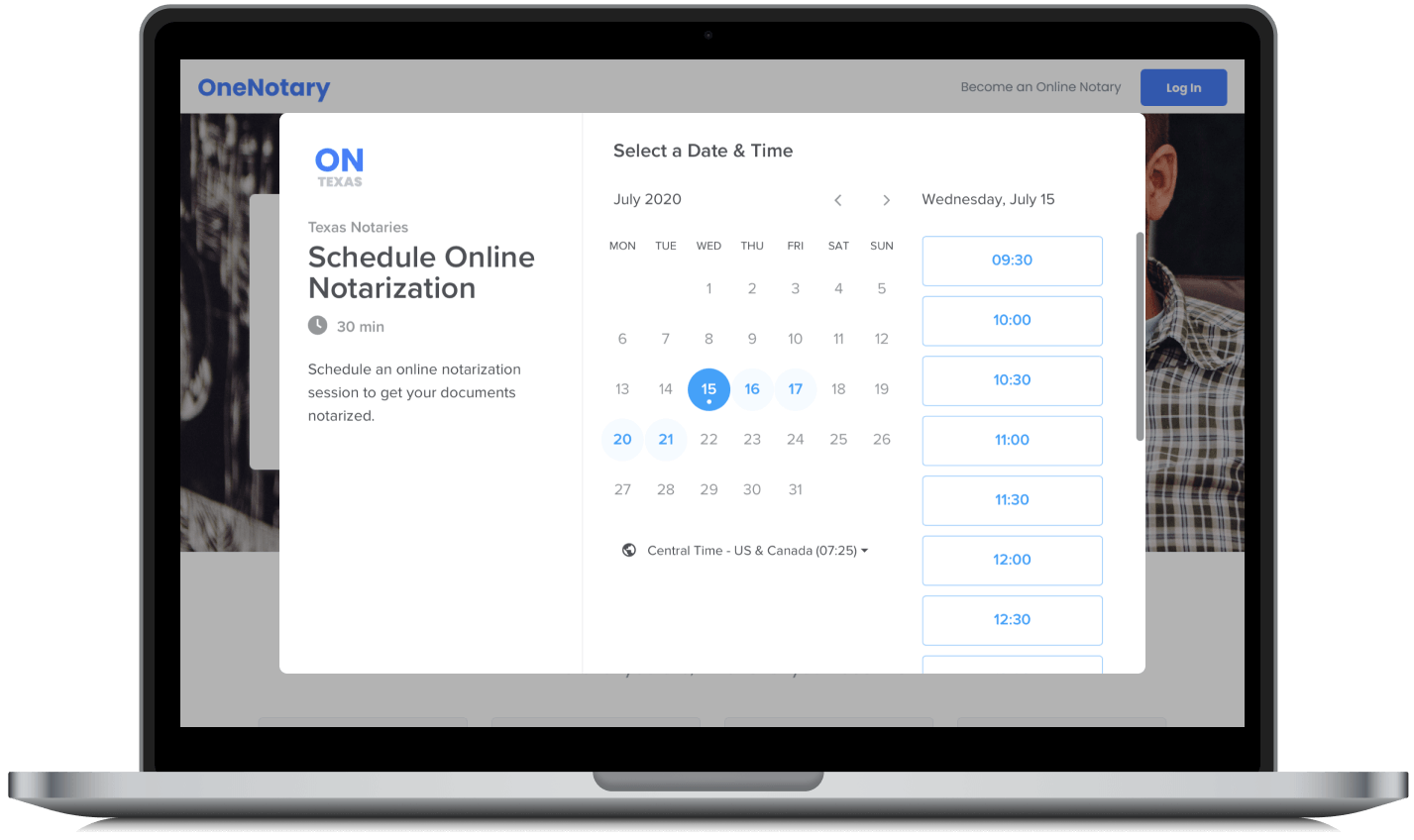 STEP 1 Select available time and schedule an online notarization session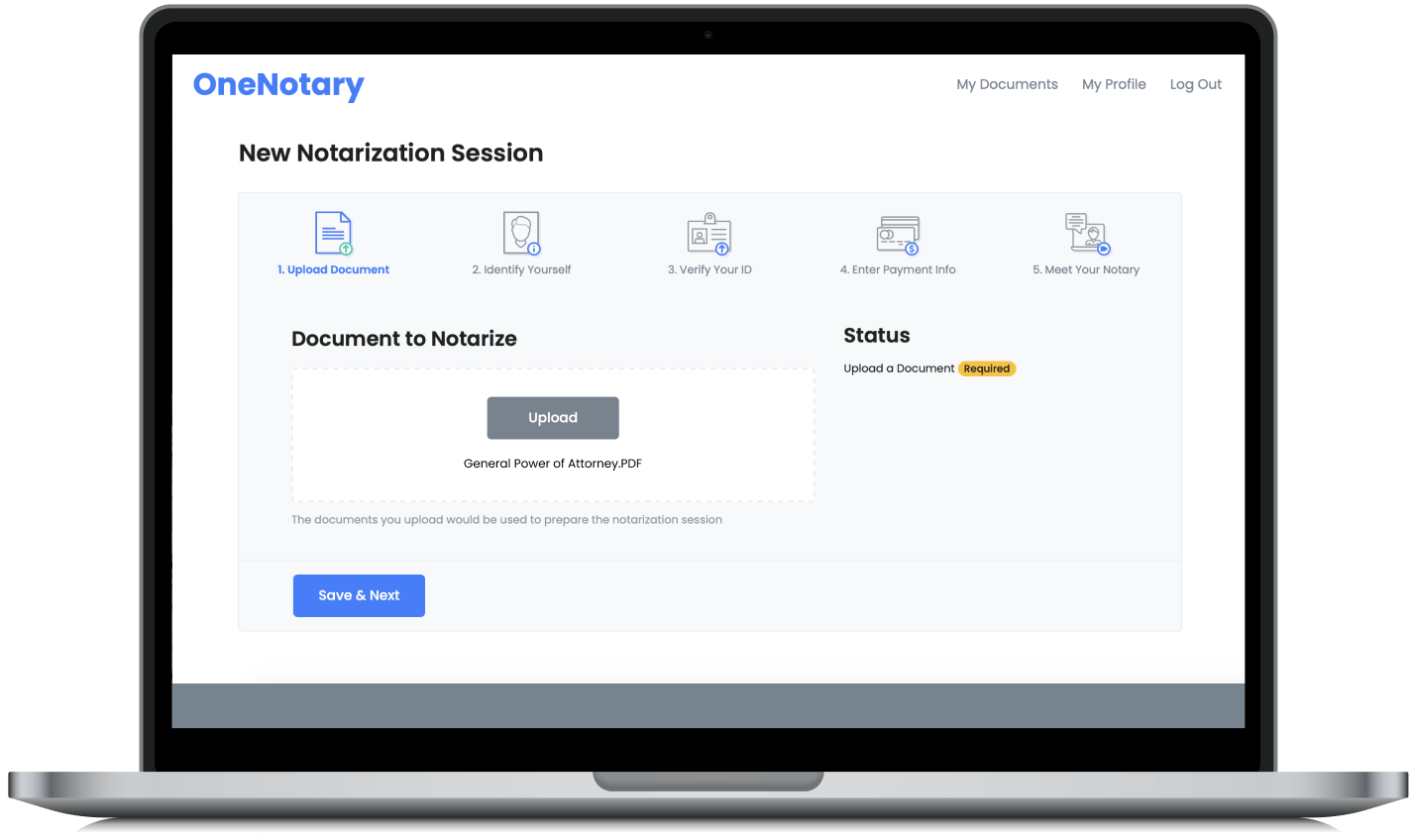 STEP 2 Follow the link in the email invitation and upload the document for notarization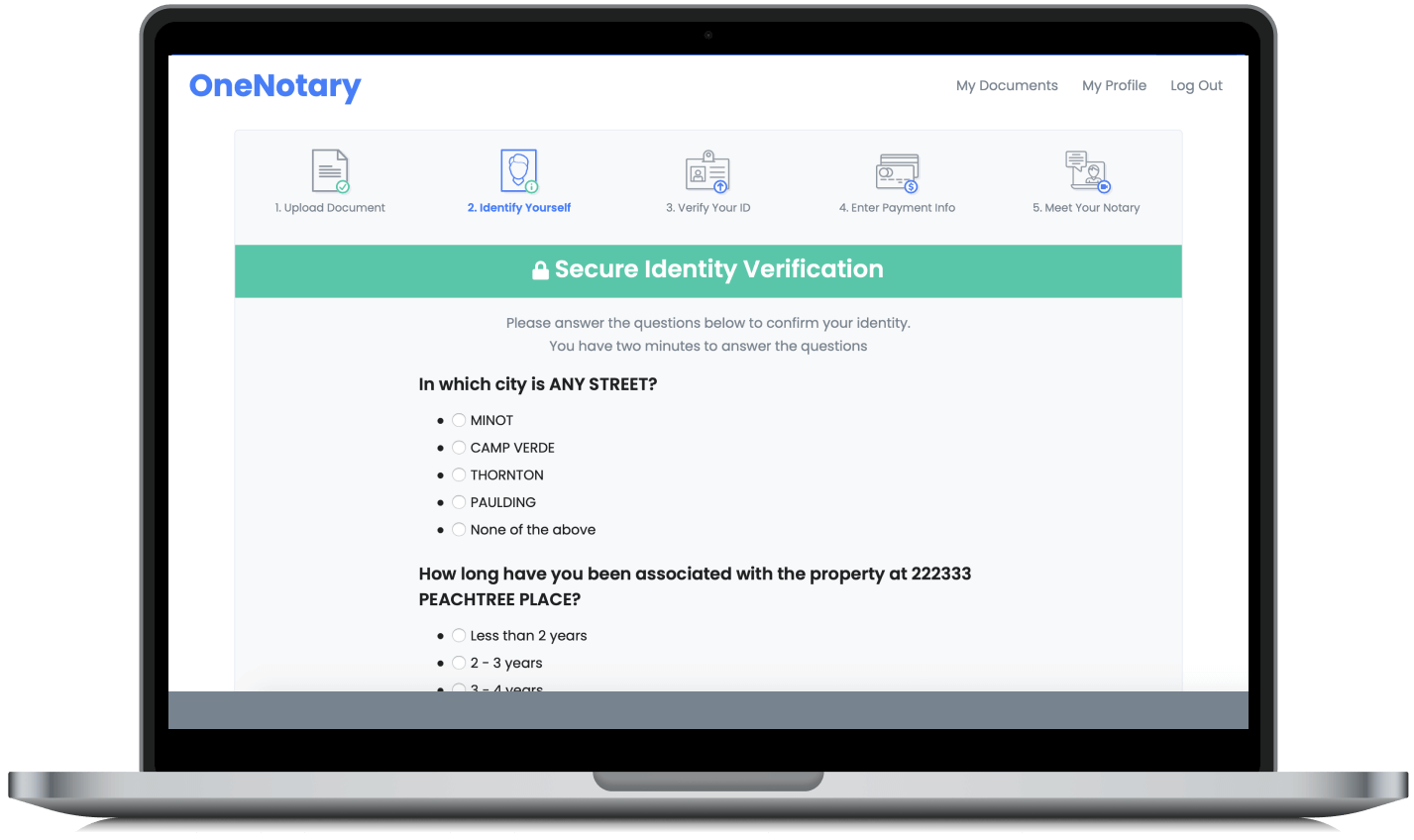 STEP 3 Identify yourself by answering questions from your history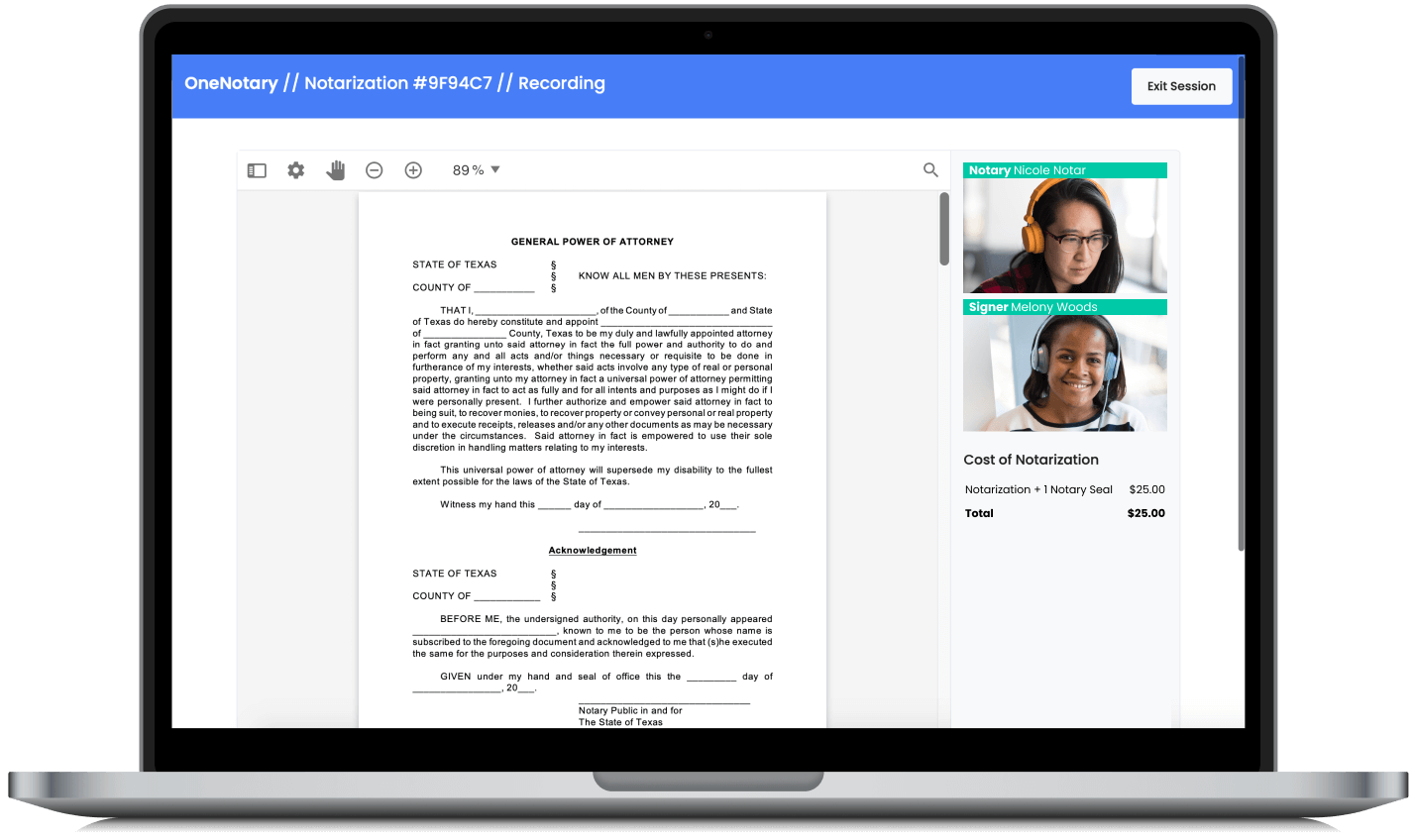 STEP 4 Meet your notary online for a notarization session
STEP 5 Download the Notarized Documents
Frequently Asked Questions
What documents can be notarized on OneNotary?
With the OneNotary platform, you can notarize any document permitted by your state for online notarization. Each state's laws are different for notarization. If it's legal to perform remote notary service on it in your state, you can sign it on OneNotary. You don't need special equipment, but you must upload an electronic version of your document. We support the most commonly used text and image formats, such as PDF files. The document size should not exceed 25 MB.
How do I schedule an online notarization session?
On the OneNotary website, you can schedule a notarization session. Press the "Schedule Appointment" button, choose the date and time that works best for you. An available notary will be assigned to your request automatically. A calendar invite and a confirmation email will be sent to your email address. If you have to reschedule your appointment, please do so in the invite. Use the confirmation email to get prepared for the notarization session and meet your notary online.
How do I prepare my computer for an online notarization?
To use the OneNotary platform, you need a web browser such as Google Chrome or Safari. To perform an online notarization, both the notary and the signer must have a reliable internet connection, a video camera, a speaker, and a microphone.
How to get ready for an online notarization session?
First, you'll schedule an appointment with an available notary on the OneNotary website. After the invitation to an online notarization session is sent to the signer, the signer has to go through the pre-signing steps: open an email with the invitation; upload a document; complete identity verification, and credential analysis; submit payment details. When the signer is ready for the notarization session, the notary will invite the signer to connect.
How does OneNotary perform ID verification and credential analysis?
OneNotary partners with a 3rd party provider to ensure the signer's identity. Identity verification requires two steps. First, the signer must answer specific questions that confirm their identity. Second, the signer must photograph the front and back of their driver's license using a smartphone. The signer then sends these images through an encrypted channel where they undergo a multi-layered identity analysis. Only signers with a confirmed identity can proceed with the online notarization session.
How do I pay for a remote online notarization?
The cost for remote online notarization of a single document with one notary seal is $25 USD. Before beginning the online notarization session, you must enter your credit card details. OneNotary pre-authorizes the credit card. The payment goes through once the notarization is successfully completed and the notarized documents become available in your profile.
What happens during an online notarization session?
The online notarization session starts when the notary presses the "Start Session" button and you'll press "Connect" on your side. You and the notary meet virtually in the same session window. The notary confirms your identity and describes the next steps. You fill in the required information and sign the document electronically. After this, the notary attaches a digital notarization seal and, if necessary, a notarization certificate. Once the notarization is complete, the notary closes the session. The notarized document is available to you immediately afterward.
How do I download the notarized document?
Once the notarization session is completed, you will be redirected to the session summary page where you will see the link to download the document. You will also receive an email with a link to download the document. Please note that we only keep your documents for 7 days after the notarization session is completed.
How does OneNotary protect my personal and confidential information?
OneNotary partners with industry leaders to provide secure identity verification, payment collection, and encrypted data storage. Every session takes place in a secure virtual environment. All confidential information that we are not required to keep is deleted.