How To Find a Notary Near Me
The COVID-19 pandemic may have kept many people at home and off the streets, but important life events continue. Marriage, divorce, buying a home, serious illness and other life-altering situations have one thing in common. They require a lot of paperwork.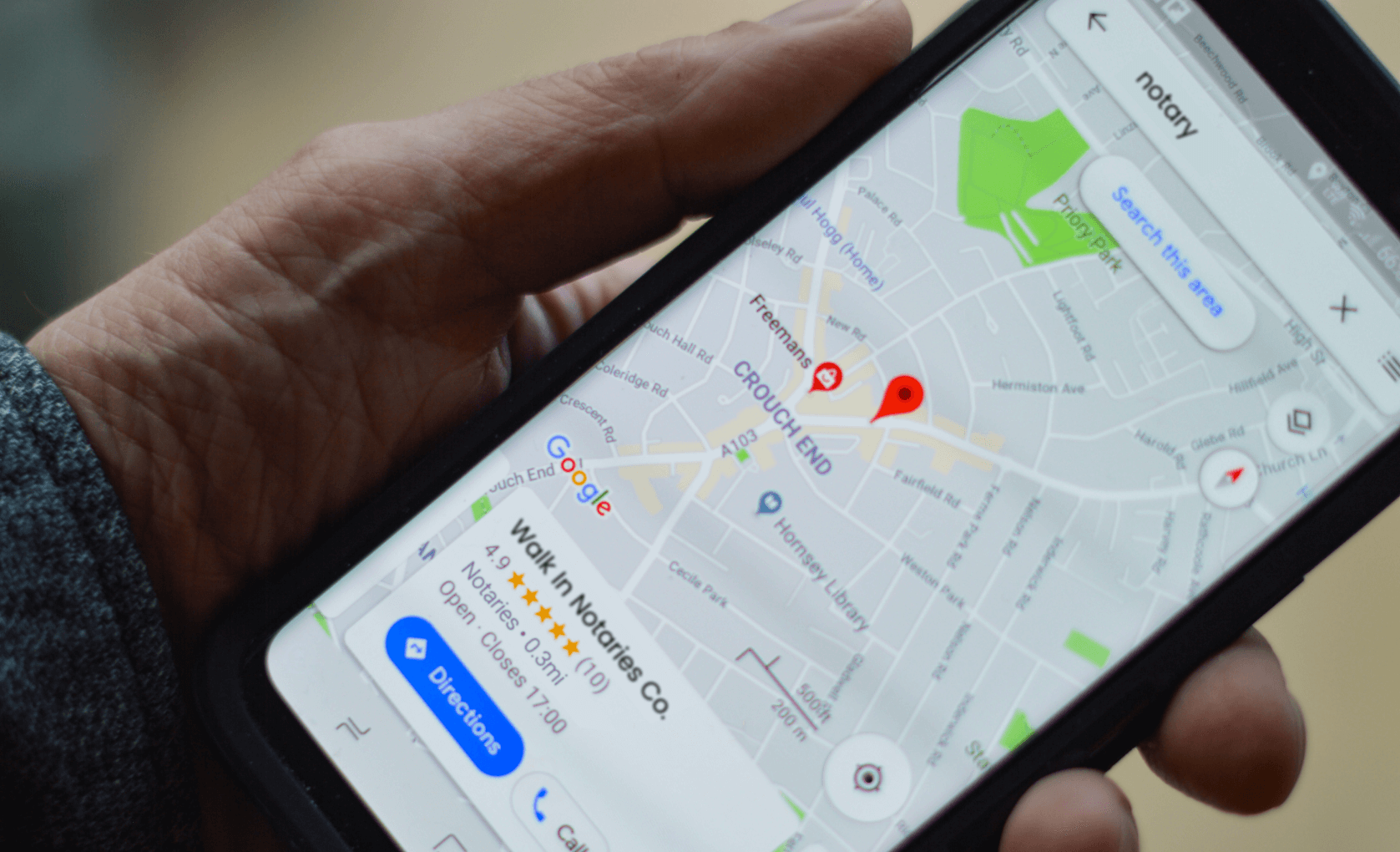 If you need to notarize that paperwork, where can you turn? Here's how to find a notary near me when you need one.
When Do You Need a Notary?
Many important legal documents must be notarized. They include:
Affidavits.
Powers of attorney.
Wills.
Advance medical directives.
Mortgage notes.
Guardianship agreements.
Travel consents for minors.
Certain business contracts.
Any paperwork your attorney tells you to notarize.
If you don't have an official notary seal on these documents, they won't be legally valid. It's important to get this done as soon as possible. Find a notary near me to get the documents notarized.
How To Choose a Notary
What should you look for in a local notary? Your notary near me must have a valid state-issued notary license and official seal. You want to know your notary has a license and is in good standing with the state notarization board.
Other questions to consider are the notary's location and availability. You should find one that's easy to reach from your home. Get the details before you go. How long will the appointment take? How secure is the notary's location? What is the fee?
Where To Find a Notary
Where can you find a notary? Most notaries don't have dedicated offices or storefronts where they do notarizations all day. In most cases, they work part-time or on call. If you google "notary public near me," you are likely to turn up the following locations.
Bank
Many banks offer notary services. You can usually walk in and ask for notarization services.
Pros:
You can get the document notarized in a secure setting.
Most bank branches are conveniently located.
Cons:
The service may only be available to account holders.
Typically, notaries are only be available on specific days.
Banks' hours are limited.
Courthouse
In some counties, the local courthouse is the best place to find a local notary.
Pros:
If you're already in court, it's convenient to visit the notary.
Cons:
You may have to wait a long time for a notary to be free.
You have to go through security checkpoints when you enter a courthouse.
Notaries are only available during specific hours.
Shipping Store
Many stores that specialize in packaging and shipping also have notaries on their staff. If you're already making copies or mailing your documents, this can be a convenient option.
Pros:
You can walk in and ask for a notary.
These shops are usually in shopping centers where you can take care of other errands.
Many of these stores also provide copying, faxing and mail services.
Cons:
The notary usually only works a few hours a week.
Not all these stores have notaries, and you may have to drive to one that's inconveniently far from you.
You may have to wait in line for the notary.
Real Estate Office
Because they process a large number of mortgages and sales contracts, real estate offices usually have notaries on call. Some may have notaries as part-time employees.
Pros:
Notaries in real estate offices are used to notarizing many documents.
If you're involved in a real estate transaction, it's convenient to use a notary connected to that office.
Your realtor will work with a notary near me who's trustworthy.
Cons:
Many real estate offices have irregular hours.
Your appointment depends on the notary's availability.
Law Office
Like a real estate office, a law office deals with a high volume of paperwork. Much of it needs to be notarized. Most attorneys have trusted notaries they rely on to notarize their clients' paperwork.
Pros:
If you schedule it correctly, you can notarize your documents when you have an appointment with your attorney.
Your attorney can collect the documents for your case file right away.
Cons:
The notarization fee may be high.
The office might be at an inconvenient location.
You must schedule the meeting during the notary's available hours.
Library
A notary near me may work at your local library. These notaries often have limited availability.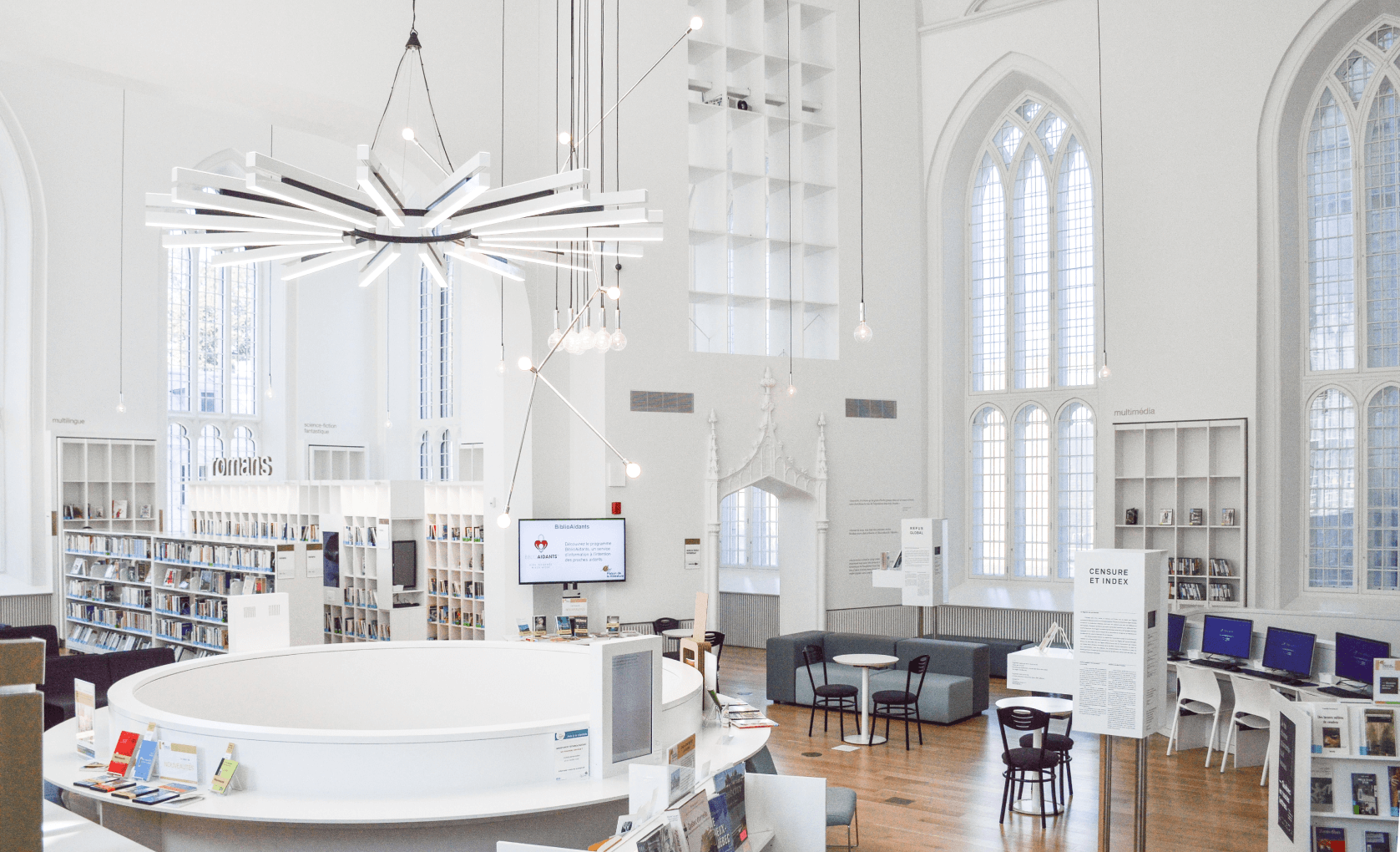 Walk-In Local Notary
You can sometimes find a notary near me who provides services from a specific business. Most notaries don't work full time as notaries, but they might have a desk or a cubicle at another office.
Pros:
You don't need to make an appointment with a notary near me. You can just walk in.
Cons:
The notary's availability may be limited to a few hours a week.
Even if the notary has a regular schedule, there is no guarantee they'll be there when you go.
The store's location may be inconvenient.
Mobile or Traveling Notary
Some notaries offer their services as traveling or mobile notaries. If you don't have a car or you live in a rural area, this may be your only option.
Pros:
You don't have to drive to a notary public near me. The notary comes to you.
You don't have to worry about losing your paperwork because it stays in your house.
Cons:
Mobile notaries are not available everywhere.
You may have to pay a traveling fee or convenience fee.
You're limited to their schedule.
Remote Online Notary
If your state permits remote online notarization (RON), you can get your documents notarized quickly and easily from your home or office.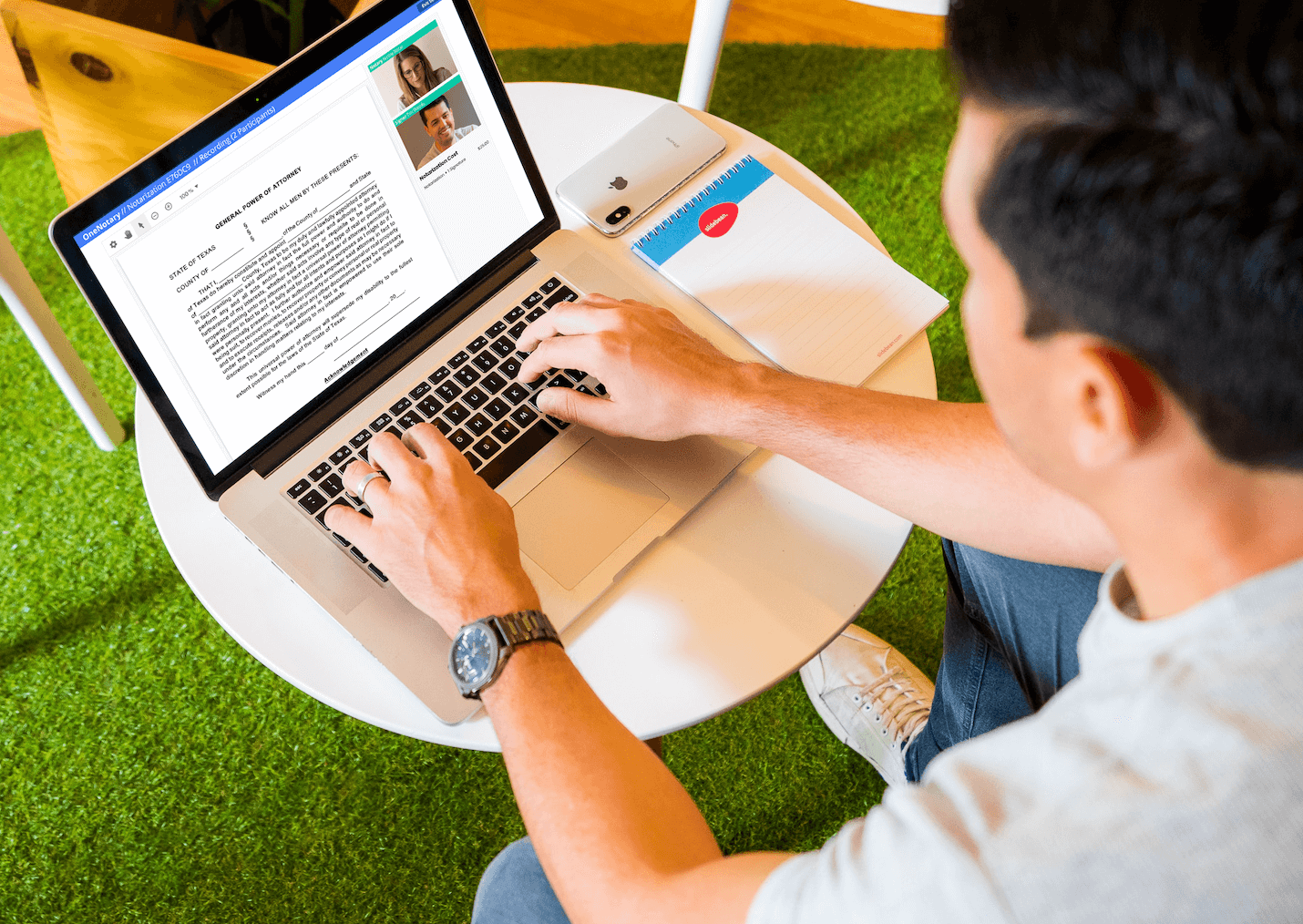 With RON, you don't need to go to a local notary. You work with an online notary who's available when you are. You meet your notary online in a in a virtual office. There's no driving, no waiting and no working around your notary's schedule.
It's easy to do. If you have an internet connection and a video camera on your device, you can notarize all your documents online.
Pros:
You can notarize documents from your own computer, laptop or tablet.
Remote online notaries are available 24-7.
Documents notarized online have the same validity as documents you notarize in person.
You don't have to drive anywhere.
The fees are very affordable.
Cons:
Your notary must live in a state that permits RON.
Remote Online Notarization Makes It Easy
When you look for a notary near me, you don't have to go far. With a remote online notary, all you need is an internet connection. A secure digital platform like OneNotary makes it easy to notarize your documents in just 15 minutes.